Here at Total Body Laser & Med Spa, located in Madison Wisconsin, we only trust the PicoSure laser for Tattoo Removal. This latest laser removal technology gives the best results when it comes to removing tattoos. Here's why we've used this laser for thousands of successful removal procedures.
If you're thinking about getting your tattoo removed, you're probably feeling a little overwhelmed by all your options. You may be leaning towards some more affordable options, but the scarring isn't worth it. Some tattoo removal methods such as dermabrasion and acid peels can result in irreversible damage. So what should you do?
PicoSure Laser Heats and Fractures Ink
PicoSure isn't just better than non-laser methods–it's an advanced version of older, less-effective lasers. Older lasers only heated tattoo ink. Now with the PicoSure laser, the ink gets heated then shattered into tiny particles. PicoSure rapidly pulses energy into tattoo ink, causing it to vibrate and fracture, all without burning the surrounding skin.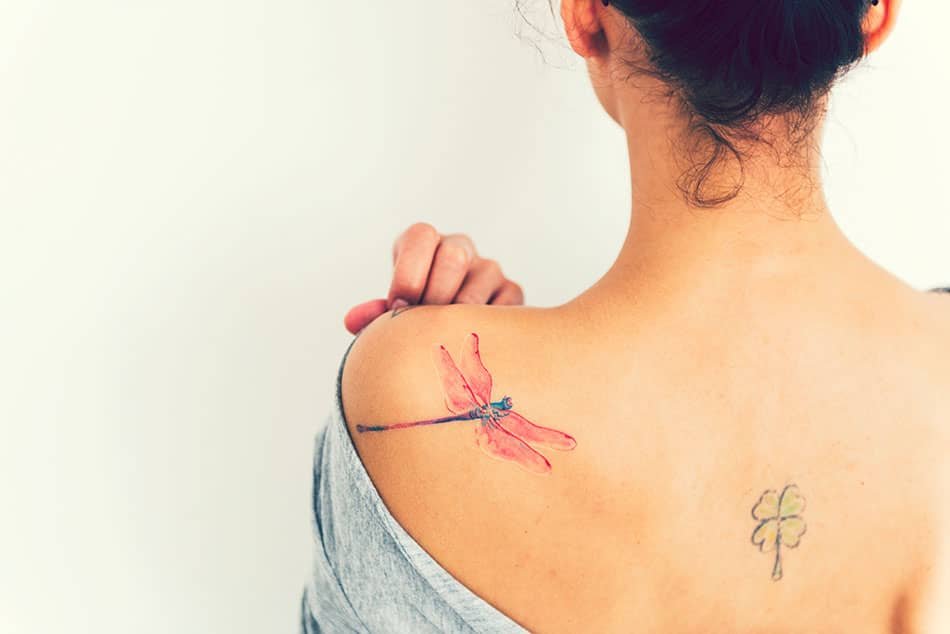 Less Painful
When you think about removing your tattoo, you probably think you'll be dealing with a lot of pain. Certain methods can be extremely painful and harmful, including:
Dermabrasion – A deep exfoliation accomplished by sanding down the skin with a brush. This technique painfully removes the top layer of skin and often requires multiple treatments, leaving the skin raw, vulnerable, and scarred.
Acid peels – Several layers of skin can be removed with glycolic acid, TCA, and acid injections. These methods can result in severe chemical burns and scarring.
Surgery – Another painful way to remove tattoos is by having it cut out of your skin by a surgeon. Not only does this rarely remove all the ink, but it also often results in painful recovery, scars, and bumps.
Even older lasers are more painful because they penetrate deeply and damage nerve fibers. The PicoSure removes ink with precision without damaging tissue or causing discomfort.
PicoSure Laser Can Remove Colored Ink
Many tattoo methods are inadequate when it comes to removing certain ink colors. Blue, green, and purple inks have been particularly difficult to remove in the past. But now with PicoSure laser, we can effectively remove these color tattoos within one or two treatments. This dramatic improvement means you can get more tattoos removed than before.
Microscopic, photomechanical reactions in the epidermis are created from Cynosure's Focus Lens Array, leading to increased elastin and collagen in the skin, that communicate with the dermis. 
Over time, the colors used in a tattoo will start to fade and the tattoos naturally fade and this makes older tattoos, that are more than a few years old easier for lasers to remove. But still the PicoSure laser compared to traditional lasers will still remove tattoos in fewer sessions.
PicoSure Works with Your Body
The PicoSure laser technology makes it the only aesthetic picosecond laser that is not only safe but also and highly effective removal of tattoos, wrinkles, skin revitalization, acne scars, treatments, as well as benign pigmented lesions.
Working with your body's own resources to help out with the removal of the tattoo is another great advantage of PicoSure laser technology. The tattoo ink breaks down in particles from the pressure waves that create photomechanical, microscopic reactions in the epidermis. This triggers the body's healing response, leading to increasing elastin production and collagen in the skin.
Better Recovery with This Tattoo Removal Treatment
Removing tattoos with some of the previously mentioned techniques often causes permanent scarring and discoloration. This means you may be left with an unsightly scar that is worse than your tattoo. With many scars, you won't be able to get another, better tattoo or use more effective removal methods after. That's why you should do it right the first time with PicoSure laser. Our laser utilizes your body's natural recovery processes to restore your skin so it will look natural and youthful after your tattoo is removed. This makes scarring unlikely.
Our highly skilled tattoo removal experts only trust the PicoSure laser to treat your tattoos. We make sure that you receive the most advanced and effective treatment so you can live your life how you want. Choosing the right tattoo removal method helps you achieve your appearance goals without the excessive pain and scarring of other techniques. Learn more about the PicoSure laser here.